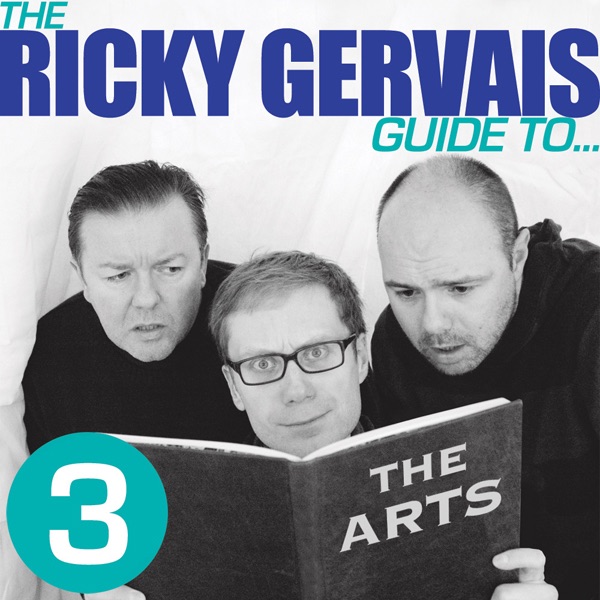 The Ricky Gervais Guide To… THE ARTS.
The third in a new series of authoritative analyses dealing with all aspects of humanity's achievements.
Join Ricky Gervais and Steve Merchant and Karl Pilkington as they bring enlightenment to THE ARTS in their usual unenlightened manner.
In this episode we ask the question, "What is art?"; Karl offers his thoughts on Hirst's oeuvre; Practical considerations regarding art in the home; Karl through the looking glass; Primeval paintings; Gratuitous graffiti; Sculptures in the Square; Karl on political works of art; Karl on film; Outsider art; Whistler's mother-in-law; Music – from Vaughan Williams to Whittaker; Shakespeare's plays on words; Harry the war poet.
By Ricky Gervais, Steve Merchant & Karl Pilkington